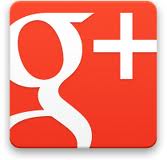 Google Plus Guides
UPDATED July 2013! By popular request, here are all our "how to" Google Plus guides for using Google+ effectively, whether for business or personal use, in one convenient listing.
Want to easily share this list with others? Just use bit.ly/Gplusguides
Like this list? Please upvote it at Inbound.org!
Google Plus Guides for Brand Pages
How to Verify Your Google+ Brand Page with Google 
How to Use Your Google+ Business Page: Your "Owner's Manual"
Complete Guide to Optimizing Your Google+ Brand Page (featured by Guy Kawasaki in his "Mega-list of how-to guides for Google+ brand pages" )
How to Add Administrators to Your Google+ Business Page 
Use the Power of Sharing to Grow Your Google+ Business Page
Google Plus Local Places Pages FAQ
Also see: My monthly column on Google+ for Business at Windmill Networking. (Tips on effective methods for your business page to help your business grow.)
Google Plus Guides for Authorship & SEO
Read This First! Google+ SEO: Everybody Talks About It – How Do You DO It?
How Google Plus Profiles & Pages Gain Search Authority (on Search Engine Land)
ALL our Google Authorship and Author Rank posts
What Is the Difference Between Google Authorship and Author Rank?
How to Show Your Google+ Profile Photo in Google Search Results (setting up rel=author Google Authorship)
Verifying Google Authorship for the Paranoid (How to Make Really, Really Sure You've Got It!)
How to Connect Your Google Plus Profile & Your YouTube Channel
From Authorship to Authority: Claiming Your Identity Online & Why You Should
rel=author or rel=publisher: Which Should I Use?
Google Answers Frequent Questions About Google Authorship
Google Authorship & Author Rank Google+ Community
General Google Plus Tips and Tricks
How to Connect Your Google+ & YouTube Accounts (And Why You Should)
How to Use Google+ Ripples to Increase Your Social Capital 
How to Manage Google Plus Notifications in Your Gmail
How to Adjust the "Volume" of Circles in Your Home Stream
How to Share to Google+ from Safari for iPhone or iPad
How to Share Vine Videos to Google+
Google In-Depth Articles: How to Qualify Your Content
Useful Google+ Tips by Mark Traphagen Elsewhere on the Web
Google+ for Realtors: Who Needs It? You Do!
How to Build a Powerful Google+ Network
Advanced Google+ Networking Strategies