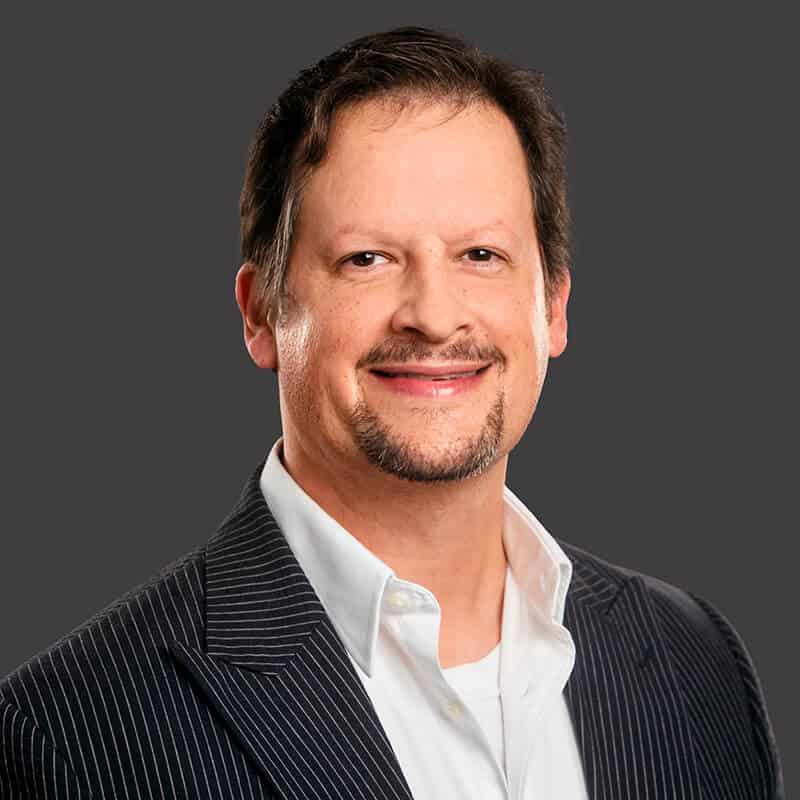 Jeff is passionate about environmental issues and representing companies focused on developing clean energy solutions, protecting wildlife and forests, and manufacturing eco-friendly products.
Jeff Staub joined Hive Digital in the summer of 2005 where he now serves as Chief Executive Officer. Jeff has been actively working in the field of web marketing for over a decade, specializing in marketing strategy, paid search, web analytics, and SEO initiatives.
Jeff has a B.A. from Elon University and a B.S. from Colorado State University with a focus on the biological sciences and analysis. With extensive experience in the online marketing arena prior to Hive Digital, Jeffrey worked as an independent consultant for various online marketing firms working on projects for large movie companies, music industry leaders, major oil companies, and sports apparel producers.
Jeff has been a member of several online marketing associations and is a certified Google AdWords Individual and Yahoo! Sponsored Ambassador. Jeff's experience spans the full gamut of online marketing tactics from search engine optimization, cost-per-click (CPC) strategies, affiliate marketing, email marketing, social media marketing, client retention strategies and website analytics and surveys.
Jeff has worked with a wide variety of clientele over his career from large corporations to a host of SMBs focusing on B2B and B2C product, service, and informational verticals.
Jeff frequently speaks at industry conferences and conducts seminars at Universities conveying his knowledge gained from managing tens of millions of dollars in adspend during his career.
All of Hive Digital's paid search staff have been personally trained by Jeff using the strategies and techniques discussed in his training sessions.
Email: [email protected]
Phone: 919-459-1085
Twitter: @jeffstaub
LinkedIn: linkedin.com/in/jeffstaub
Recent Posts by Jeff Staub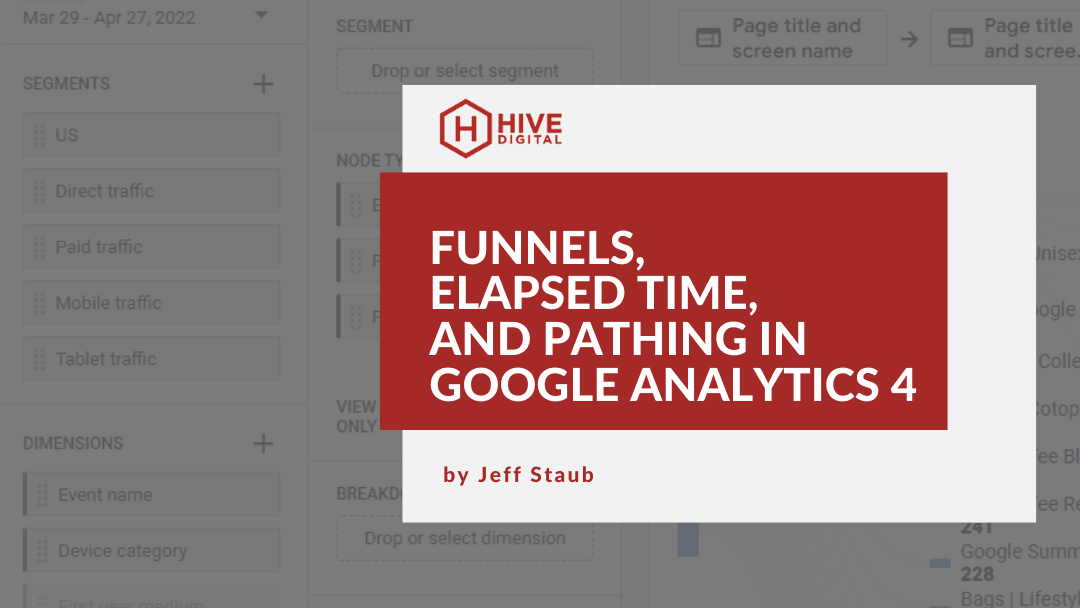 New Functionality in GA4 With the Google Analytics 4 (GA4) switch-over looming large over the digital marketing community, it's never too soon to take a look at some features and capabilities of the latest analytics tracking platform released by Google. In particular, we will explore three subject areas that we feel are particularly interesting: funnels, –
Read More
Connect with Hive Digital for a free consultation to help you get the most out of your digital marketing.