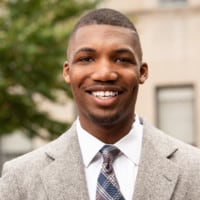 Jarrett Weathersby is an SEO Analyst here at Hive Digital. He has a background in digital marketing, specializing in web development and technical SEO implementation. He has 4 years of experience under his belt and is ready to optimize your web presence at any scale. Jarrett received his BS degree in Physics from North Carolina Central University.
Jarrett is a firm believer in mental wellness as well as helping out in the community. He is a leader in his church and does outreach in the community. He is an avid music listener and foodie at heart. Also knows way too much about geopolitical issues.
Email: [email protected]
LinkedIn: linkedin.com/in/jarret-weathersby
Phone: (919) 459-2833
Connect with Hive Digital for a free consultation to help you get the most out of your digital marketing.