Have you ever searched for a local company and had a really hard time finding their website, hours of operation, or even a telephone number? They probably did not claim their Google Places, re-branded as Google My Business, listing in Google Maps, making a one-step process of finding more information about the company a multi-step process! Setting your website up in Google My Business is one of the most important steps for establishing an online presence for your products or services, locally and globally.
You may think there is some overly complicated process by which to set up your business in Google, but that is completely untrue. Three simple steps separate you from local search glory!
To get started, go to the Google My Business Homepage. It should look something like this: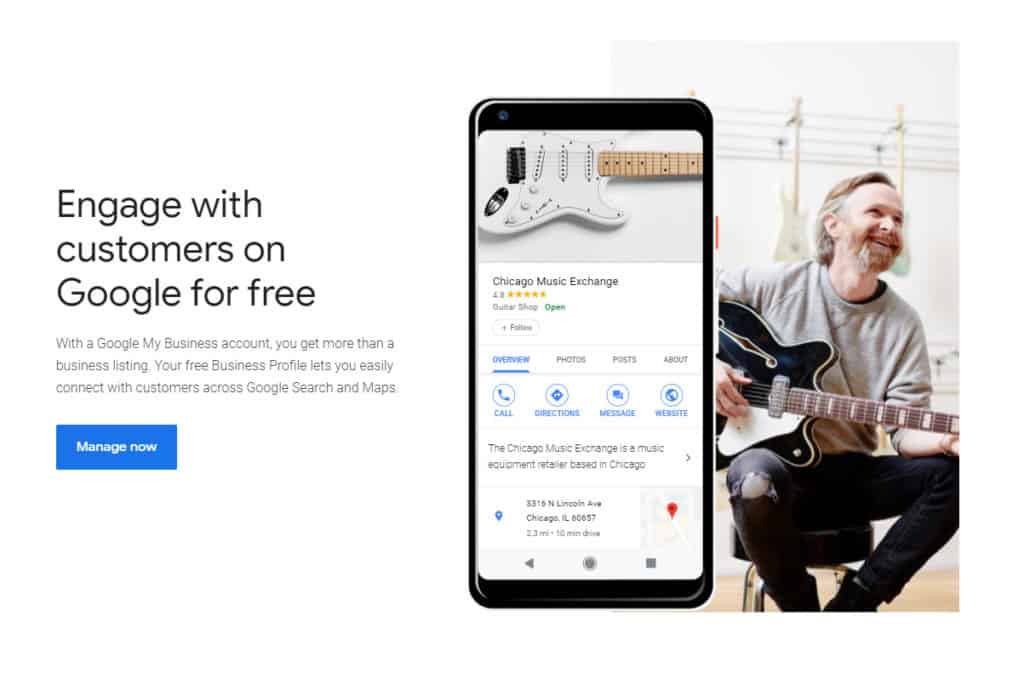 Step 1: Tell Google which business is yours.
You can find the address for your business on the map, or add it for free.
Step 2: Verify that you are you.
Google will either call/text or send you a letter for verification. Mail verification can take around 5 days to be delivered, so if at all possible, try to use the call or text verification.
Step 3: Double-check your details.
Make sure the information that Google has for you is correct, such as your contact phone number, website, and hours of operation.
How to Optimize your Google My Business Profile
Use a local number.
Make sure all your information (Name, Address, Phone Number) match across all profiles, such as Facebook or Yellowpages.
Upload images that include your icon or logo, front of your business, team photo, and any other valuable imagery that provide context to what your business provides your customer-base.
Choose a relevant, specific category.
Write a business description including related keywords (limited to 705 characters).
Include Hours of Operation.

Special hours can be entered if your business has an irregular schedule (holidays, off-month, etc.)

Encourage (and acquire) real reviews. There are plenty of services out there that can help like Podium and Birdeye.

RESPOND TO REVIEWS! Positive or negative.
You can even manage all of this from the Google My Business app that was launched on May 21st, 2015. (Google Play Link)
There are other features such as messaging, questions & answers, & GMB posts that can give a more human-feel to your business profile, which are very valuable for customer interaction.
With any luck (and just a little bit of effort), your Google My Business listing will appear when you search for your specific brand and location. Your phone number, website (or menu), hours of operation, address, and reviews will appear, such as this one for the Pentagon: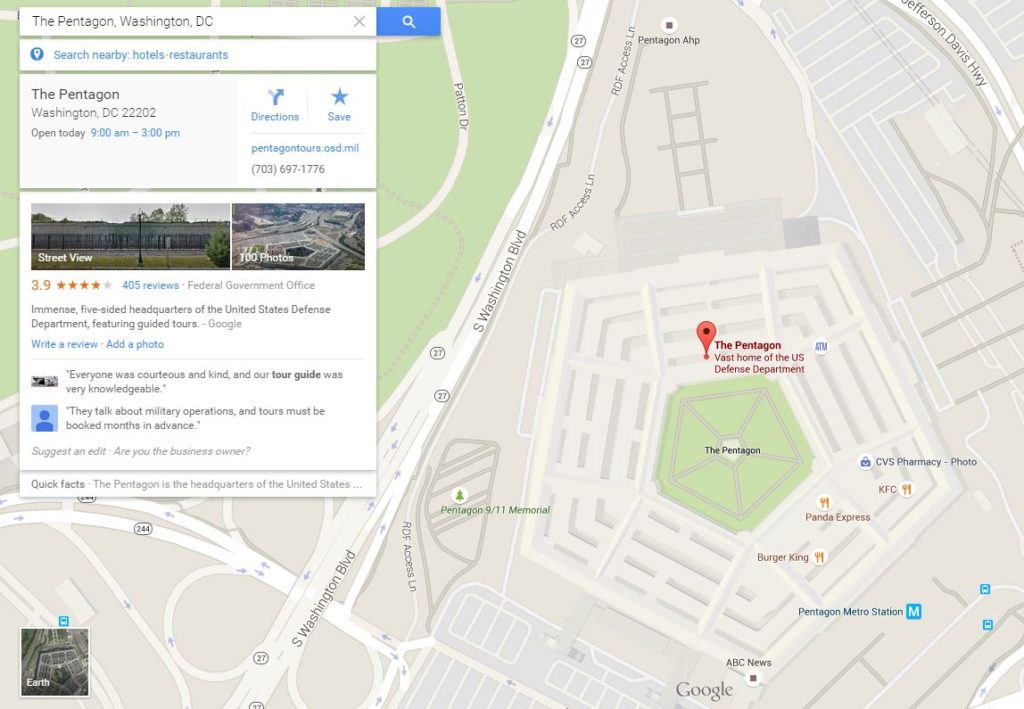 Do you have any questions or concerns about Google My Business or optimizing your local presence properly? If so, please let me know in the comments below or via Twitter: @Tripp_Hamilton