To respond or not? That is the question.
Every business deals with it. If your brand never received a negative review how would you ever grow? The lovely internet has created multiple options for consumers to review your product. There are so many mediums to vent on you may not even notice a review until a year after it's been published. Social media has the ability to be the greatest thing since sliced bread but can easily develop 'mold' if you neglect it. The question remains, how do you respond to a negative review, if at all? I want to discuss some ways to combat negative social media messages because we forget from time to time what our mom taught us: If you have nothing nice to say, then don't say anything at all.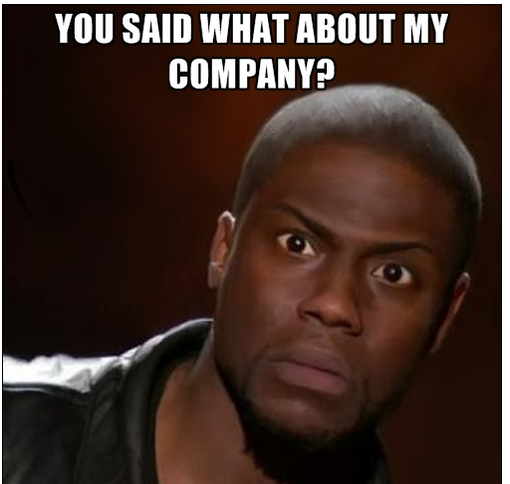 Honesty is crucial:
Your reputation is tremendously important and lying or making an excuse for your mistake will only put more gasoline on the fire. Own your mistakes and typically a consumer will be forgiving.
Be the bigger person:
You're going to read unsavory things about your company. Understand that those individuals writing that message are sometimes just trying to get a rise out of you. Avoid the "got you" moments.
Patience is bitter, but its fruit is sweet:
With social media, I always advise to read the message a few times and think about it for 5-10 minutes before responding. Do not immediately respond to a critical message. Keep your emotions out of the matter before interaction.
Be a friend, not an enemy:
Its cliché but put yourselves in a consumers shoes before replying. Being understanding is the key to solving the issue in the quickest manner possible. The simple line of "trust me, I've been in your shoes" goes a long way.
Here is an example of how a company responds to criticism poorly: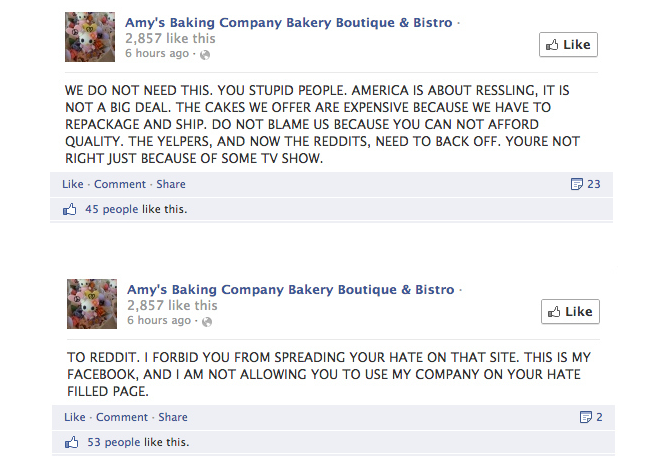 What makes Amy's posts even worse is that the next day they wrote their Facebook account was hacked. Really? This was poor social media management at its finest. I'm not suggesting you embrace negative comments about your company but at least try to see the other point of view. It's no secret the ultimate marketing tool is knowing how the client thinks.
Agree or disagree? Loved it or hated it? I want to know. Tweet me @Michael_A_Fine or write a comment (hopefully a nice one) below.