SEO and PR Go Hand In Hand
Search Engine Optimization and Public Relations go together like two best friends. They're different in having content for different audiences. SEO focuses on creating optimized content for search engines like Google while PR focuses on creating content for a media-focused audience and building relationships with the public.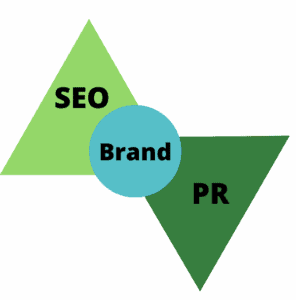 PR can help with SEO and SEO can help with PR. Through PR, more links can be made that link back to your company's/clients' site. Having good backlinks help prove site authority which is rewarded with higher keyword rankings. PR can provide high-quality links that can improve your overall site ranking. However, you want to include links to relevant and reputable sites (Burrells). To help make it flow naturally, include videos and social media as well that provide real value to people. PR links can be from any type of media where people are talking about brands and products or services. SEO can help PR by optimizing media pieces with keywords that'll help streamline organic traffic to the PR piece. SEO can also help research relevant content that people are looking for.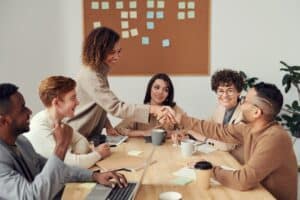 Both SEO and PR can work in conjunction by sharing and repurposing content that has already been written for one team and spicing it up for another. For example, a company press release can be repurposed as an article on the site and you can include keywords to help the page rank increasing the overall rank for the site (Search Engine Land). It's important to use both in order to ensure that the company/client has the opportunity to increase its brand presence and engagement in as many channels as possible. It's important to make sure that both teams are working together to ensure that the same messaging is being delivered, thus, creating a content calendar and/or a content  roadmap can help both the SEO and PR  teams stay on the same page.