I have had a number of clients come to me asking how do I grow my brand while simultaneously building sales through LinkedIn. Have no fear because this is all very possible to do. LinkedIn has over 330 million users and reaches 200 countries and territories. This business centric tool has many hats it can wear. Most individuals only see the program as an online resume or to connect with a future employer. LinkedIn has developed into another avenue for brands to grow while engaging prospective clients with innovative content.
Update, Update, Update
Did I mention updating your page? I cannot say this enough. Generally, the first reason I see why a company does not have a strong presence on LinkedIn is due to the lack of activity on their page. If you have a great blog you post on your website, Twitter and Facebook accounts, then why not on LinkedIn? I personally check my LinkedIn newsfeed everyday and usually find one or two intriguing pieces of content. LinkedIn is a great platform to post surveys. Surveys will lure prospective clients in and hopefully engage them in a conversation. Anything you share socially should always include a post on LinkedIn.
Employee Spotlight
Another recommendation I have that a lot of companies are 50-50 on has to do with highlighting your own employees. When I'm being sold a product, I like to feel some sort of a personal bond with the seller. You hired each of your employees because they offered something unique, so tell me about it! In these spotlights, you can give out contact information which is an open invitation for a lead to call you. Writing about a different employee every week may not seem like a sales tactic but giving inside access could go a long way. Along those same lines, emphasize to your employees that they also need to populate their own personal pages. They are a direct reflection of your brand.
Create and Join
Utilizing the LinkedIn groups feature is a fantastic way to position yourself as an expert. The goal is to create a network where eventually the conversation is free flowing and you don't have to worry about constantly updating it. Remember, it's better to show your expertise then promote your brand. One conversation can easily turn into another profitable one. Creation is great but also joining other groups is another helpful way to build your presence. Don't be afraid to jump outside your norm and join a group that doesn't necessarily hit your demographic. You never know who you may chat up.
Symmetry
I talked about company page URL's in a previous article and I cannot emphasize enough that everything must look consistent.  Most importantly, a strong URL name will help with your Google search results. Since LinkedIn allows you to put your full name in the URL, you typically will rank very high. Symmetry is also an important message to employees. You do not want clients looking at your company page about an update and then see something different on an employee's personal page.
Innovation Class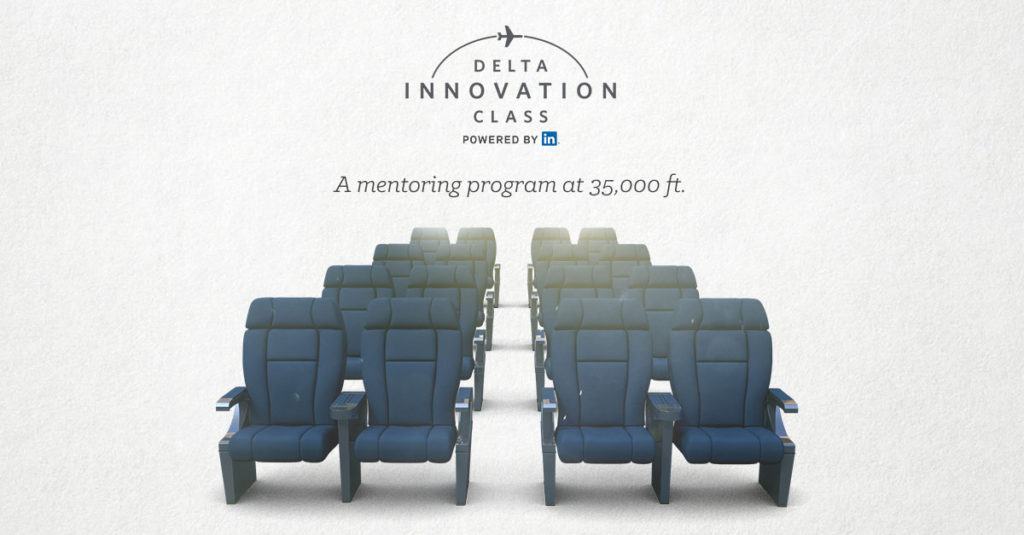 A prime example of a major brand using LinkedIn to market their product was Delta with their Innovation Class program. The company is offering its LinkedIn community the chance to meet with leaders from different fields on a designated flight. This is a brilliant marketing plan by Delta because it hits the core of the traveling business class with a "fan-like" promotion. Delta realized that business does not stop just because your 30,000 feet in the air. The brand becomes more attractive to the business community while also showing other flying customers a new side of innovation. Delta saw what unique access could do and they applied that with social interaction.
Loved the article? Hated it? Let me know: @Michael_A_Fine