Live blog of a panel presentation at Internet Summit 2012 in Raleigh.
Silo No More: Integration of Social Media Across the Organization
Angela Connor – Sr Vice President, Capstrat
Social is augmenting every communications touchpoint in every company. No one can be an expert at all those touchpoints. So why are we fighting over who "owns" social?
Likely scenario today is that different departments input to different SM accounts. But siloing is not a scalable model. Jeremiah Owyang promotes a "social media center of excellence" model. Goal is to provide customers with a consistent experience across social media.
Hallmarks:
Company-wide training: Not just to teach how to use the platforms, but how to communicate as the company.
Shift in Mindset: Entities in the company no longer want to own SM. Culture of cooperation.
Merging Social and Analytics: Getting deeper into the metrics. Not depending on Insights or Hootsuite, but creating own measures based on their goals and needs.
Defining Metrics that Matter: what are different fan actions worth? What actions matter to you?
What does the future hold?
Forbes: social media will be integrated into every part of business.
Emerging Trends in Social Media
Devin Smith – Threespot
Emergence of niche networks. Facebook is huge, but growth is slowing. Instagram, Pinterest, Foursquare are where many are becoming more active. Hashtags are big on Instagram; no limit like on Twitter. Tumblr has 60 million users per month. Content tends to stay within itself, but still a good place to build brand.
Instagram is example of "rise of the makers" on social media. Brands need to learn to become good curators.
Rise of mobile. Photos are the lingua franca of social media now. Turn words into images. Obama campaign great example of this: took NY Times quotes and turned them into beautiful images on Instagram and Tumblr.
Becoming Data-Centric. Hard to find the right tools to measure what you want to measure. But remember that radio was around for decades before we found a good way to measure audience.
Social media as utility.
Emerging techniques
1. Staff as brand: realize that your employees are building their own SM brands. Example Nate Silver brings huge traffic to NY Times. Need to think about how to handle this.
2. Multidisciplinary social staff: Being able to bring together meaningful data across the organization and present to c-level execs in useful ways. Content creation has overshadowed design as most important web skill. Need to understand the tech underlying the various platforms.
3. Sticky share bars. There is no single "best answer" for placement. Share bars that float along seem to do better.
4. Beyond the embedded Twitter feed. Create suggested tweets that lead fans to be creative. "I vote the environment because I love ___"
Emerging Tools
There is no one tool that will do it all.
Crowdbooster tells how many impressions your tweets got among demographics, tracks RTs and trends, tells how far your RTs are reaching.
RowFeeder creates great charts from downloaded data in a spreadsheet.
FollowerWonk finds influential people on Twitter by their bio info.
Twitter Advertising analytical platforms
Top 10 Considerations for Executing Your Social Media Strategy with an SMMS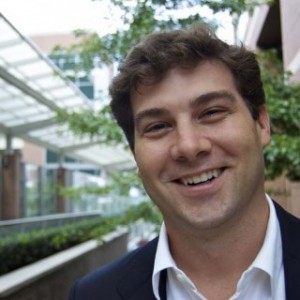 David Favero – Southeast Sales Director, Shoutlet
Tremendous amount of noise on social media. What tools do we need to manage it? Altimeter shows rapid increase of orgs adopting social media management tools.
Executing social media management strategies across an organization.
Factors to evaluate a Social Media Management System (SMMS):
1. Who?
Does the SMMS platform meet the needs of my team? Does it fit our workflow? Permissions and compliance must be able to be controlled.
2. Team Management
How will you manage SoLoMo (Social – Local- Mobile)?
3. Engagement
How often should we post? Fallacy: no one size fits all answer. Got to look for your own sweet spot. Is your SMMS able to help you with automating posts based on best engagement metrics?
4. Listening
Are you able to filter? Track influencers? Do you know what "listening fuel" your "execution engine" requires?
5. Flexibility
We are being asked to do more with less. Can my SMMS enable me to set up quick campaigns on the fly? Can I test and modify them as they go?
6. Measuring
Social media needs to fulfill business goals. Jay Baer: "the future is understanding." Growing need of integrating SM with analytics. Identify what KPIs are criticial to your social media success. Can your platform deliver those?
7. Social CRM
What user data are you collecting for more intelligent marketing? Is the data actionable?
8. Integration
Do you want to integrate your social with your other platforms (email, crm, analytics, ecommerce)?
9. Security
We don't think about this enough! Does your SMMS platform keep user data secure?
10. Support
What is the life of our relationship with the SMMS vendor after the sale?
On Pins and Needles: Harnessing the Power of Pinterest

Kim Alexander – Digital Media Editor, Garden & Gun Magazine
Garden and Gun is a five year old magazine of southern culture. Pre-Pinterest they were very Twitter and FAcebook centered. They didn't find Pinterest; they're readers did. 67% of their referral traffic was coming from social media, with Pinterest #3 even though they weren't yet using it.
What do they pin? Pretty much anything! Photos, videos, merchandise. As long as the image is attractive, it works.
Integrated into all pages and content and their Facebook page. Example: Take photo with Instagram, tweet it out, pin to their board.
2012: Pinterest now beats Twitter as their #2 referrer. 81% of traffic is new visitors, and higher page views than other SMs.
Pinterest is "who I want to be." Just cracked the 50 most trafficked web site. It is still early adopter time before it's ruined by too many marketers 😉
Learn from lifestyle magazines the kind of content that works well on Pinterest.
Style retailers active on Pinterest.
Selling more than clothes. Identifying trends, cretign aspirational scenes, remaining timely.
Spot a trend and relate to it with your images. Mix in curated images with your own products.
Non-style retailers like Whole Foods think in terms of creating content with pins that tell a story. Engaging with contests. Curating from fans.
How to build interest in your Pinterest profile:
Pin things your audience likes to repin
Leverage your existing channels to grow Pinterest following
Don't just sell – tell (a story)
Stay active, but don't flood the stream
Create some buzz (contest, guest pinners, engage your audience)
Will Pinterest continue to grow? How will they monetize? Will their be sponsored pins (paid)? Facebook has taught us that we need to diversify (as their referrals have gone down).
Social Currency, Influence and Big Data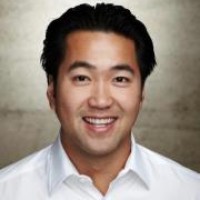 Don Hoang – Director of Business Development, Klout