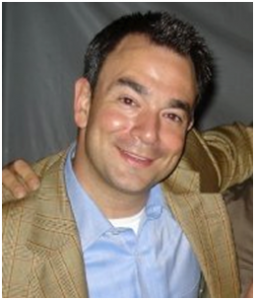 A live blog of a presentation by Brent Herd, Director of Southeast for Twitter, at Internet Summit 2012 in Raleigh NC.
A State of the Union of Twitter
Twitter was born as a mobile company, designed to run via SMS. So they constantly research mobile usage.
Twitter brings you closer to….
Kevin Durant of Oklahoma during lockout tweets he's bored, ends up accepting twitter invite to a local pickup flag football game.
This lockout is really boring..anybody playing flag football in Okc..I need to run around or something!

— Kevin Durant (@KDTrey5) October 31, 2011
Canadian rapper @Drake tweets "the first million is the hardest." T Boone  Pickens responds: "the first billion is a helluva lot harder" (@boonepickens).
The first billion is a helluva lot harder RT @drake: The first million is the hardest.

— T. Boone Pickens (@boonepickens) May 31, 2012
NASCAR: Brad Kasalowski, points leader, tweets photo of fire in his vehicle. Grew 200,000 followers in an hour. Tide hopped on because they use Tide to clean up track after fuel spill. Made a real time contest to caption photo of the spill cleanup. Turned it into a TV ad.
Stephanie Gordon tweets photo of space shuttle taking off from a plane window. Went viral across the globe in minutes.
Do users follow brands? Yes, most want exclusive content.
400M conversations per day and growing.
Fox News had people hash tag vote during primary debates #answer or #dodge to indicate if candidate was answering the question well. Romney's tax records answer had so many votes for #dodge, Fox couldn't measure them.
Johns Hopkins filtered and analyzed millions of tweets to understand how disease epidemics spread across the country.
400M+ active users per month.
Who uses?
Huge mobile growth.
Real-Time Brands
Pepsi: Ability for followers to connect to free live concerts online streaming.
LG: Send your customers on a journey. #LGTIcketHunter – scavenger hunt with Twitter clues to get free concert tickets.
Social Currency
Nike: How will you #makeitcount in 2012? Tied campaign into all media, online and offline.
American Express: sync Amex card with Twitter and might get discounts and offers on things you tweet that you like. Sync, Tweet, and Save. sync.americanexpress.com/twitter
The Second Screen: Twitter & TV
Hashtags on programs and commericals.
Tweets per second often peak during popular TV programs or events.
James Franco walks out on Oscar stage videoing with his phone and then tweets it out right away.
Objects Tweeting: London Bridge tweets when it raises.
Session Complete
Related articles