Updated 7 October 2013 to reflect changes in the Google Plus Page management interface.
Google+ allows you to add up to 50 Google Plus Page managers. Here's how to do it:
1. Go to any page you administer by clicking on your profile picture at upper right on your home page.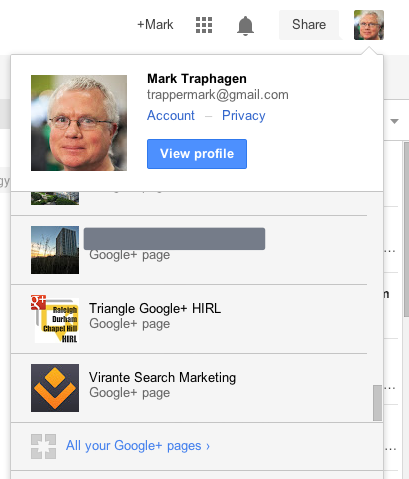 2. Hover your mouse over the Page's menu button and select Dashboard from the slideout menu.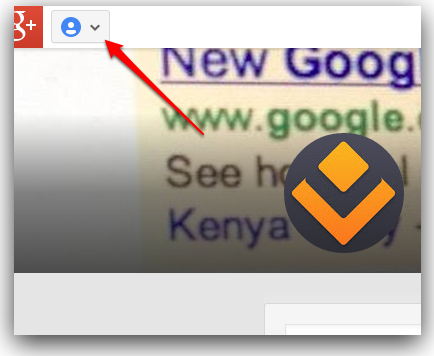 3. Click on "Managers" at the left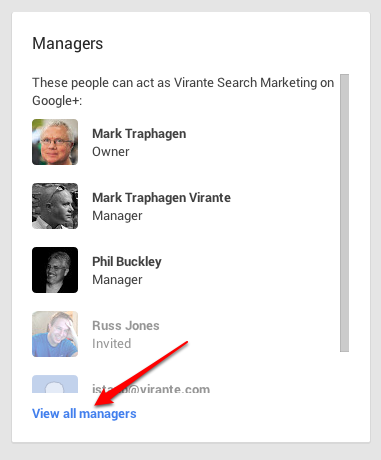 4. Click on the Add Managers button at upper right.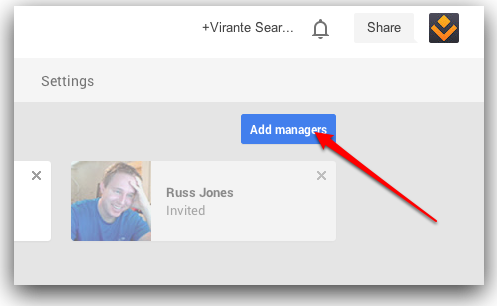 5. Add the email addresses or Google+ profile names of anyone you want to enable to manage your Page. Let them know they should look for an invitation email from Google+. They must click the link in that email to accept the invitation and become a manager of the Page.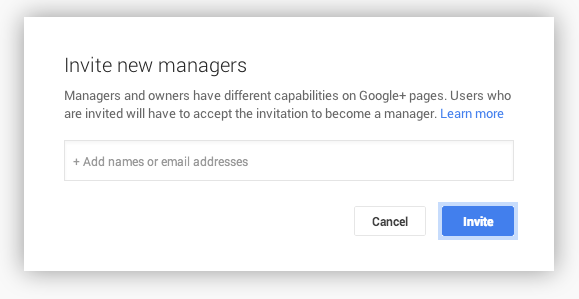 Owners vs. Managers
The person who created the Page is the (only) Owner. Up to 50 managers can be invited. The only power managers don't have is deleting the page or transferring ownership; only the owner can do that. A Page Owner can transfer ownership to any other manager after that manager has been a manager for at least two weeks.