Keyword Research – Episode 01 | Round Table
Date: August 03, 2021     Duration: 30 mins
Episode Description: 
Get answers to common questions about Keyword Research with the help of Hive Digital's SEO and Paid Advertising experts! In this Round Table Series episode, our team shares why Keyword Research is important, how to best leverage the data, and some of our favorite tips and recommended resources to make the research process easier, efficient, and more insightful.
If you find this information helpful, please also subscribe to our YouTube channel and be sure to set your notifications—we wouldn't want you to miss out on upcoming tips, trends, and tutorial videos 😉
In this round table episode, you will learn:
What our team looks for when performing keyword research
What tools we recommend for keyword research
What actionable insights are found within these recommended tools
How our team leverages keyword research data for success
Read Video Transcription
Sheffield Pulley:
All right. I want to welcome you all to our first round table. This just something a little different we're doing this month. We're going to try it for a few months I think, where we're going to invite a few of our consultants to join me and have a discussion about various digital marketing topics.
Sheffield Pulley:
I'm looking forward to today's and the group of consultants, group of team members we have with us. We're going to be talking keyword research. I have Jeff and Tripp from our SEO department and Fred and Nina from our paid department here to chat. I'll give you guys a chance to introduce yourselves real quick, I guess, and then we can get cranking.
Tripp Hamilton:
Sure thing. I guess I'll start off. My name is Tripp. I've been here with Hive Digital since about 2012 and I work in the SEO department. My specialties include offsite SEOs, so building increased search, stuff like that. But I also specialize in local SEO, technical audits and content auditing and stuff like that.
Sheffield Pulley:
Also Marvel trivia, he's an expert in Marvel trivia.
Tripp Hamilton:
That too.
Jeff Cohen:
I'm Jeff Cohen. I've been here with Hive for a couple of years now. I've been doing SEO and content marketing and various aspects of digital marketing for about 15 years all in all. I work on the SEO team as well, and tend to focus more on keyword research and content recommendations, so content strategies and all that other fun stuff on page.
Nina Martinez:
Awesome. Well, my name is Nina Martinez. I lead our paid advertising team here at Hive Digital. I've been doing this line of stuff for a little over a decade. I really enjoy doing that. In our paid advertising department, we handle all things paid ads on search engines and in social. And oftentimes, we work with our clients in a lot of ways where we can develop and implement plans that help them with their business along a lot of those different channels.
Fred Dees:
Awesome. I'm Fred. Let's see, I've been here at Hive for four years now. This is my second tour, so I've been in the industry for probably close to 10 years now. I work with a bunch of different kinds of clients, e-commerce, B2B, lead gen, all kinds of stuff. And in different sized budgets as well, so we work with small and big, $500 budgets to a $50,000 monthly budgets. So yeah, we do a lot.
Sheffield Pulley:
Yeah. And I should introduce myself. My name's Sheffield, Sheffield Pulley, Director of Growth here. Mostly do stuff in the bi dev department, but I do little team building and things like this as well, so…
Sheffield Pulley:
All right, well let's start with maybe the basics. And anyone can jump in here obviously, what do you all look for when you are doing keyword research?
Jeff Cohen:
Keywords, Sheff. We look for keywords. That's easy.
Fred Dees:
Yeah, we look for words.
Jeff Cohen:
All the best keywords that you're going to rank on page one for. No, so I'll just jump in real quick. But I think it really is going to depend on the client and their audience, for me. And when I say the client, like there's a lot of nuance in there that we could go on. I think everybody here could probably speak to a lot of different scenarios.
Jeff Cohen:
But I think the first thing when I'm ready to start doing keyword research is getting to know the client as much as I can, getting to know their products. And then getting to understand, one, who they think their audience is, and then who Google seems to think their audience is. So for me, obviously we focus on Google for organic but we want to see, based on the keywords we find in the content they have, what else is ranking out there? And is it right?
Jeff Cohen:
And then from there, it's a lot of different steps to kind of whittle that down and weed that down. So I think first and foremost for me is relevancy. Determining relevancy and then looking for keywords that fit into that relevancy.
Nina Martinez:
Yeah. Good call. For a lot of the clients that we've had, there's a situation where not every client has this unlimited or unrestricted budget. And so when we're thinking about keywords, we're trying to figure out okay, well which audience are we trying to reach? And what makes the most sense in terms of budget allocation with respect to their goals? So if they have a goal of reaching a lot of traffic, if they're looking for a hyper targeted audience, and trying to put their money in that place.
Nina Martinez:
And so using a lot of the tools that are out there for keyword research, it gives us an opportunity to say, "Okay, well this is the potential that these group of terms have. And this is the type of a return we may be able to expect based on that data and putting those budget in those places."
Nina Martinez:
So there's a lot of different things that can be found in keyword research, but primarily what a lot of times we find ourselves doing is trying to find where's the biggest bang for the buck. So…
Tripp Hamilton:
Yeah, and I also do find that a lot of times in the onboarding process a client may have an idea of what keywords that they want to rank for. But really getting the idea of what those keyword buckets are because one keyword may be important, but one page may rank for a hundred different keywords. And we shouldn't just hyper focus on the one.
Tripp Hamilton:
We should definitely make sure that we're kind of giving like a more broad focus on, what are the keyword topics that this page ranks for? Because we definitely don't want to ignore something that might be a higher converting term as opposed to a more generic term.
Fred Dees:
Yeah. I mean, actually I think relevancy and having the right coverage is so huge buddy. But I mean, for me, when I'm building out a campaign, like I go all the way back to as simple as branded and non-branded. And then kind of, let's start with these buckets and go from there.
Fred Dees:
So that's something pretty simple that always kind of helps me because you're going to learn a lot too about branded and non-branded as far as cost and how much you can work into your account. So that gives you a lot of initial direction, I think. But yeah, relevancy and coverage is so key.
Nina Martinez:
I think another element too, we're talking a little bit about campaigns and coverage and what we can do in that way. And then, we've noted here that there's like a lot of opportunity to use these tools for SEO. And there's a lot of opportunities to use it for paid. There's a lot of opportunities too where it works for both worlds, right? SEO doesn't have a lot of the data flowing that used to at one time be present, where you can kind of pull in search query data and see what that type of on-site engagement looks like for search query data.
Nina Martinez:
And paid, it gives us an opportunity to kind of look at that, see what's kind of expected in some rounds. And then, kind of envelop that into our strategy where we can support SEO initiatives and provide them the insight that they may not have anymore. And so there's a lot of ways in using these tools where it can help influence strategy later on down the road that compliments both channels. So, lots of promise.
Jeff Cohen:
Yeah. No, that's a good point. So that's one thing, if you're the type of business who is able to utilize both organic and paid together. Not only from a research perspective, but from a learning perspective, being able to test things out in paid is a huge benefit to SEO. Like as somebody who has been in-house and done both, I can tell you SEO is slow moving, right? So when we make a change on a page, it's going to be a minute before Google starts to recognize that, or we see any movement in ranking, or we see what pans out from that.
Jeff Cohen:
Whereas if we say, "Hey, you're willing to have a test budget where we can spend a little chunk of your change to test some messaging, or see which version of keywords might resonate better and get more engagement through paid ads." Then we can take those learnings and apply them to the on page site for SEO as well. So that's also like a huge benefit where, not just the keyword research tools, but using the platform of paid search as a tool for SEO learnings is a way to do it as well.
Nina Martinez:
And since we're talking about tools, if we kind of broadened the definition of what keyword research tool is and started thinking about in not just like the tools we would use before we implement a campaign, but the tools that exist where we can kind of evaluate the data afterwards.
Nina Martinez:
Fred made a really good point, starting with like branded versus non-branded. And we've all been a part of those conversations where people are saying, "Okay, well how much do I really have to invest in branded terms in my ads if I'm already ranking well organically?"
Nina Martinez:
And Fred's strategy of making sure that you have coverage in both is so very important. And there's tools in a lot of these platforms that will allow you to be able to see and kind of prove the value of having branded campaigns enabled alongside non-branded. And that those types of research tools, I think can provide very valuable insight.
Sheffield Pulley:
Thinking of tools, what are some of the tools you all utilize, or platforms you utilize typically when you're doing keyword research?
Nina Martinez:
Google Ads has its own set of tools. A lot of these platforms have them kind of built in or constructed within their platform. I think those are awesome. It kind of gives you a insight into, not only search volume, but how that channel anticipates performance. So using their research planner tools I think is one of the ideal places to pool data.
Tripp Hamilton:
Yeah. I would also say like just Google's suite of tools is definitely the first thing that I go to. So Google Search Console, Google Analytics. Even though you don't get keyword data from Google Analytics, it's still valuable to know where the traffic is heading.
Tripp Hamilton:
But Google Search Console, you can see where your position is, see where impressions are. So maybe you have good position, you have high impression, but you don't have clicks. Maybe there's something that needs to be done there in terms of what keyword you have in your title tag, or maybe your meta description needs to be reworked.
Tripp Hamilton:
And then I guess the other Google property that I utilize is Google Trends because she can see emerging trends or seasonal trends of particular keywords. You can see keyword variants. You can see the geos where this keywords might be more popular. It's not so accurate for like local SEO, but it's definitely great for your more national brands, larger industries and stuff like that.
Fred Dees:
I think a great starting point is kind of with the OG keyword research tool and that's the client, asking the client. Even if they don't have a great understanding of what we're going to do on the digital side, they do know their business better than we know it, more than likely. And so they'll know the terms, random terms that we wouldn't think of.
Fred Dees:
So even coming up with a preliminary list of keywords, they'll fill in a lot of gaps that really help complete that coverage that I was referring to earlier. So yeah, going to the client first. And a lot of times when you ask them that question, they'll give you as many words as you want. They'll keep going. That's a great resource though.
Jeff Cohen:
Yeah, I do like that actually. And I've been trying to do that more and more, especially with topics that I'm not super familiar with for clients. But yeah, leveraging those in-house subject matter experts and getting them to… You know, "What's your jargon?" Like, "How would you guys talk about it?" Even if it seems obscure, it gives us a starting point to say, "You may say it this way, more people are [inaudible 00:12:09] this way. But you gave us that seed to keep doing that digging."
Jeff Cohen:
Yeah. No, that's an excellent point. I also am big fan of the Google stuff. I mean, with any keyword tool I will preface, like you have to take everything with a grain of salt. Volume, frequency, all those numbers they can give you. But if you kind of stay within platform…
Jeff Cohen:
I also like SEMrush. I think SEMrush is a pretty good platform. Like if I'm looking at any of the third-party stuff, I tend to stick with them. But they're all very similar. But I'm a huge fan of Google Search Console for like ever, and AdWords Keyword Planner has been… Like Google has a lot of data and if they're willing to share it, like take it. Take it from them.
Nina Martinez:
That's for sure. There's a lot of really great third party tools that are out there. You're mentioning SEMrush. There's tools that it can help kind of expedite the process and kind of pulling a lot of these terms together, and in the different kinds of phrase matches, which tend to be important for like paid efforts.
Nina Martinez:
So when you're thinking like some of the supplemental tools like JUMBO Keyword, I'm not even sure what the correct pronunciation is [Soovle] or [Soovle]. Lots of cool tools out there that can help find not only volume, but help you find additional or related terms, or just help kind of simplify the process by which you kind of… What is the term that they use? Multiply lists across each other, right? Just to save time. So lots of cool tools out there that relate to keyword research.
Jeff Cohen:
I will say another good thing that I find, again if you're looking for something that's a little more niche, or even something that's really popular actually, but like just doing a Google search. Seeing what Google suggests or auto-fills, or people also ask. Like all of those spots, that's Google saying, "We've seen this happen enough that we want to tell you to try to look that way already."
Jeff Cohen:
So again, even though they might not put a number, or you might take that keyword and drop it another tool and it might show low search volume. Like it was enough volume that Google thinks you should do that search next. So it has some worth to it.
Jeff Cohen:
And especially People Also Ask, I love getting People Also Ask lists put together. You can get plugins for sheets and things like that, that'll just pull them all at once. There's a lot of community resource tools out there as well to plug into Sheets and Excel that will help you gather this kind of information.
Tripp Hamilton:
I must say-
Nina Martinez:
[crosstalk 00:14:34] one of the things I love the most about Soovle is the auto-suggest being important. But that particular tool, you put in your keyword or search term that you're starting with in the search bar and it tells you what the top auto suggests are across like a lot of different platforms. We're talking like YouTube, Bing, Yahoo Answers, Wikipedia, Amazon, like all of this different platforms. The autosuggest stuff, super cool. Super helpful.
Tripp Hamilton:
I'll also say on onto that point about like the People Also Ask, there's a tool called AnswerThePublic, which gives like a pretty cool visualization where it gives like the who, when, why, how, will, which, what. Those variations of the questions in a more easily digestible format than clicking through Google search results, or it might be… I think it looks pretty, so…
Nina Martinez:
I like that one a lot too.
Sheffield Pulley:
So when you're in these tools or in the Google suite of tools, what type of actionable insights are you looking for beyond the research itself? What are you hoping to gain from it?
Nina Martinez:
Some of these tools have a really interesting metric where they talk about the difficulty to compete for said term, right? So you get a good idea, not only the search volume that might be around it and what typical costs are, but how aggressive competitors are for said term.
Nina Martinez:
I think that does a really good job of helping kind of set expectations starting out, or kind of giving you a moment to reconsider or adjust your strategy before going in and diving in. And it just sets up where having that smarter set of data to start with can help you have stronger results with every initiative you may be launching. That, I think, is very helpful.
Tripp Hamilton:
Yeah. I would especially say when you use the third-party tools, you could see what like competitors are ranking for. So it can kind of give the client an idea, "Okay, there's like 20 other people that are in this space that are competing with the same keyword." A lot of those tools can show both organic and paid.
Tripp Hamilton:
And you can have a completely different set of competitors that are showing up in paid because they may not show up in organic. But like we were saying earlier, you can use paid to kind of test the waters, where SEO might take several weeks or a couple months to have some movement. Paid you get kind of that instant gratification as long as everything's set up right.
Fred Dees:
Yeah. Yeah, yeah, yeah. The competitive metric. And they just tell you too in Google, like high, medium, low, which is really nice. But yeah, I mean, we're just trying to get an idea of the landscape and trying to come up with your own projections because kind of to one of Jeff's older points. Yeah, you don't always trust some of the stuff you get out of these preview tools when it comes down to projected volumes or projected conversions. Google is not going to tell me what a projected conversion is, I don't believe that.
Fred Dees:
But volume and just knowing whether or not there is traffic to go for it. Because you can come up with anything, if there's not enough volume, you're not going to be able to show for it. So it's just going to be a waste of time. So that's probably the biggest thing.
Fred Dees:
So kind of to go along with projections, other ideas is something that I always look for when I'm looking at these tools or doing any kind of research. Not just trying to get an idea of this set that I'm looking at right now, but maybe other ideas. Maybe ideas, holes that we've missed, just if we could widen our coverage or maybe specify our coverage, something like that. So other ideas and projections are pretty much the two things I want to glean out of that.
Jeff Cohen:
Yeah. I think for me, I mean, a big piece of it… So when I'm starting up a project, I really like to start with what we call a gap analysis, which is how do you rank against everyone else that's sort of out there? And as I said, one of the things I look for early on is, for any onboarding process you tend to ask a client like, "Who do you think your top four or five competitors are?" And they'll give you a list. And, and they're probably people very much in their wheelhouse that they would consider a direct business competitor. But that is not always the case online, right?
Jeff Cohen:
So like they may know that, "I sell shoes. Shoe store B is also selling shoes and they're my competitor." Shoes store B may or may not even be on the map in Google search results. So one of the things SEMrush will do is it will tell you like who's ranking around your client in any domain. So you can plug a domain in. You might find it's other shoe stores, you may find that it's Wikipedia articles. You may find that it's college essays about shoes.
Jeff Cohen:
And so I think that's a good way to first kind of say like, "Hey, you thought it was these five, but really it's two of those ones you mentioned. Also, this site which does nothing but shoe reviews, NerdWallet for some reason and Wikipedia. And those are who we're going to look at." And so, that kind of gives me sort of the guardrails to then say okay, now I'm going to gather all the keywords from these different domains and look for the themes that match across. And who's really my competitor and what themes are we missing? Do we have themes that don't apply? Are we ranking for frivolous keywords?
Jeff Cohen:
So that's one of the things I like to do from an organic perspective, because like I say, I tend to be content focused. Is the site that we're currently working with in line with the goal that we had? Because sometimes you'll have people, maybe years ago they were told a blog is a good idea. And so they wrote articles about anything and everything under the sun. And they're ranked for a lot of frivolous terms that don't actually drive business.
Jeff Cohen:
Tools like SEMrush will help me see that, or even Search Console, going into Google Search Console and being like, "You're ranking for Disney World trips because you wrote an article about the best shoes to wear when you go to Disney World, but you've talked more about the theme park than the shoes." We don't want to rank for Disney World. Let's reconfigure our content and bring the focus back in. So again, for me, it kind of comes down to my actual insights or, where can I focus and get that relevancy? And get those themes that need to be on the site to rank for their business schools.
Sheffield Pulley:
That's great.
Nina Martinez:
I think another thing that's really helpful with these tools is being able to look at terms with a little bit more specificity. Let's say that the term is… We're looking at a particular type of shoe, right? Using just analogy here. And we're saying okay, we're looking for this particular type shoe and maybe it's walking shoes, right? And the client that we have is saying, "Okay, yeah. We would definitely want to rank for walking shoe, or we would definitely want to serve ads for this," or maybe it's a particular brand shoe.
Nina Martinez:
Using those keyword research tools we can dive in and say, "Okay, well is it really just this particular walking shoe that we want to go after, or are there questions that people have about this particular shoe that we can answer with more relevancy or more specificity?"
Nina Martinez:
And in doing that and creating like these longer tail keywords, a lot of times what we can find is that we can make it where it's less expensive to serve ads that answer questions in a better way, right? And then that helps improve conversion rates and conversion volume, and a number of other things that make it a lot more cost effective. And without these tools, we probably wouldn't be able to get that degree of insight prior to launching campaigns.
Jeff Cohen:
You bring up a good point and you, and you and Fred would probably speak to this more. So a couple of years, well several years ago, I used to be in-house and manage both the paid and organic aspects of the company I was with. But for example, we sold women's clothing. We had big, big paid campaigns and e-commerce is obviously can get super competitive, especially clothing lines.
Jeff Cohen:
Long story short, nobody had actually gone through and analyzed our accounts. We were using a third party agency at the time. And we said like, "Oh, we're spending…" We have categories like dresses. Red dresses, blue dresses, blah, blah, blah. Nobody had actually gone through and said, "Oh look, let's pull your query reports. You're ranking and spending money on people who are looking for prom dresses." We did not sell prom dresses. Nobody had actually ever gone through and done a negative keyword list. So they didn't do the research. They didn't use the tools that Google provided within the platform even, to say like, "Hey, what's not converting? What keywords are we ranking for?"
Jeff Cohen:
And doing that, just research within the platform to say like, we could be saving a ton of money and increasing our relevancy. Because obviously, like our target audience was people, women, thirties and forties, we did not sell anything remotely like a prom dress. There was nothing. But we did sell red dresses, and blue dresses, and pink dresses.
Jeff Cohen:
So when somebody looked for pink prom dress, our ads were coming up and it was just like, whoa, we've got to go back to basics. Like we've got to use the basic tools within the platform and the reports to actually do that research and get that insight to say like, how can I optimize my own campaign to stop wasting my money?
Fred Dees:
And something like prom can be a big waste too because that's going to be probably a highly competitive keyword. So if you can remove that, you're going to save a lot money
Jeff Cohen:
So the long story short is that nobody caught it because it was seasonal and just nobody happened to be looking that time of the year ever. I was part of a new team that came on, we're like, "Whoa, whoa, why did the budgets spike the last couple months?"
Tripp Hamilton:
Oh, we got a bunch of traffic. Oh, this is is great.
Nina Martinez:
That's one of the things that's so great about these tools now, they can be so helpful not only when you're starting, but after you get some of these campaigns started too. We mentioned the branded versus non-branded reports that you can pull, or I'm sorry, when you're looking at brand names, one of the things that we think is important is the paid versus organic report, right?
Nina Martinez:
So having insight to that data, but you mentioned like the conversion rates attributed to like these prom segments. You can see even further now in Google where like you can look at these keyword search queries and then even kind of see on-site engagement as it relates to those specific terms, right? So like almost super helpful things that could help make any type of a campaign that you're putting money behind where you can run it a lot smarter.
Jeff Cohen:
Yeah. I think the one interesting thing about that question, I think the question could have been interpreted at the beginning of the campaign, we're doing research. But also, you should get insights throughout the life of your campaigns, organic or paid.
Jeff Cohen:
It's not a, "Hey, we did the research upfront of the project and we know everything we need to know." Like yes, you do the initial research to get things set up and going. But it's a lot of rinse and repeat. Every so many months, let's take a look, or let's look at our regular reporting platform and get insights again. Let's, every quarter, take a look and do some more gap analysis or some competitive analysis. Because like there are always insights to be gained to optimize both paid and organic efforts.
Fred Dees:
Like the seasonal use of prom dresses, something like that.
Jeff Cohen:
Exactly.
Sheffield Pulley:
Awesome. Anything else you guys think it would be helpful for people now before we sign off?
Jeff Cohen:
So many things, it would be most helpful if you knew that we were going to do more of these to answer more of these great questions.
Nina Martinez:
Exactly. And if you have any questions, feeling free to reach out to our team so we can respond with some answers. We're certainly here to help you all. So, for sure.
Jeff Cohen:
Yeah. Honestly, we could probably have a whole round table discussion just about competitor or gap analysis, just about brand and unbrand terms and why they're important because I know that's one thing, again, as somebody who's done in-house and agency work, where you get that one person on the team that's like, "Why should I buy my brand term?"
Fred Dees:
Oh yeah.
Jeff Cohen:
"Is it going to be expensive? Why should I put money on that? What level of coverage?" Bro, a hundred percent coverage. You should always have a hundred percent coverage of your brand because if you don't and somebody else does, and they're either getting a commission from you, or they're stealing your business. Or like, do you want to pay them twice, or would you rather just get it yourself?
Nina Martinez:
And the reality is having that coverage a lot of times like actually benefits the other channels. When we were talking about this report here, this paid versus organic, I can't think of a single instance in looking at that report where we found having like paid branded campaigns harmed organic campaigns. If anything, it actually increased the rate at which people engaged with organic.
Nina Martinez:
And so when you have access to that type of data, to provide that type of degree of proof, it can certainly make it such that you feel a lot more confident in the strategy you have when you have like mixed channels working together.
Jeff Cohen:
Yeah, for sure.
Tripp Hamilton:
I think the moral of the story is that people should be using both paid and organic.
Nina Martinez:
For sure.
Fred Dees:
I mean, [crosstalk 00:27:57] for real.
Sheffield Pulley:
A couple of people did a webinar on that a while back, didn't they?
Nina Martinez:
Yeah, I wonder who that was.
Fred Dees:
This when we tell them like swipe up or something and go to that [inaudible 00:28:08].
Jeff Cohen:
That like button, click here.
Fred Dees:
Yeah, click the like button. Yeah.
Sheffield Pulley:
[inaudible 00:28:17] Maybe that branded piece might be a great topic for the next round table. I like it.
Jeff Cohen:
Yeah, I would say. [Crosstalk 00:28:23]. Pull the audience out there, let people ask us… What are your most pressing questions about brand? Should I worry about my brand or unbrand, or, "I heard this, or I read this, or so-and-so told me this, or I saw this myself." Because again, a lot of these things that we're saying are relatively blanket, but there's a lot of nuance in any of these, per client, per industry, per competitive set.
Jeff Cohen:
And that's one nice thing, working at an agency versus in-house is that I get a much broader set of experiences working with multiple types of clients then… You can be in your world and kind of think like, well, it's always been working well enough. If it ain't broke, don't fix it. But like, you don't know what you don't know. And so, your experience might benefit from getting some insight from somebody from another field or another industry than you're in.
Sheffield Pulley:
Makes sense.
Tripp Hamilton:
What Jeff said.
Fred Dees:
Yeah. I was about to say ditto.
Tripp Hamilton:
That, put quotes around it.
Sheffield Pulley:
All right. Well, this has been fun. Thanks. Appreciate it. And we'll do it again soon.
Nina Martinez:
All right. Sounds like a plan. Bye.
Fred Dees:
See you guys.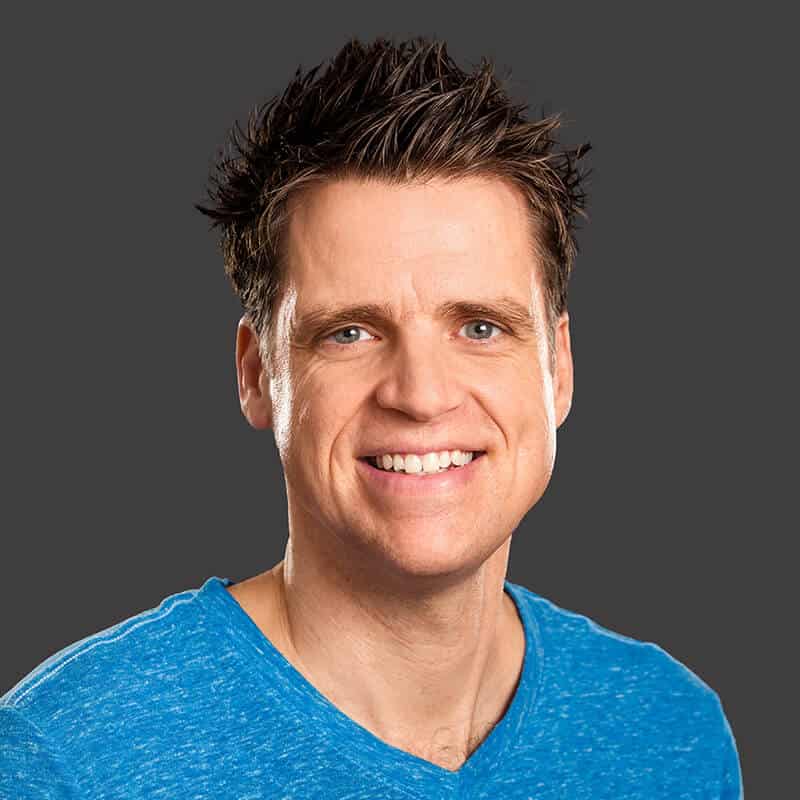 Sheffield Pulley
Hive Digital Director of Growth
Passionate about companies and causes that are tackling some of the world's most difficult issues within the mental wellness, healthy lifestyle, and sustainability industries, Sheffield Pulley helps globally responsible organizations grow their territory of influence while positively affecting their bottom line. Since joining our team in 2017 as a proven professional, his skills, methodologies, and passions have continued to drive positive client experiences and a thriving business development model, while also preserving and nurturing Hive Digital's commitment to empowering globally responsible organizations with industry-leading innovation and digital marketing expertise.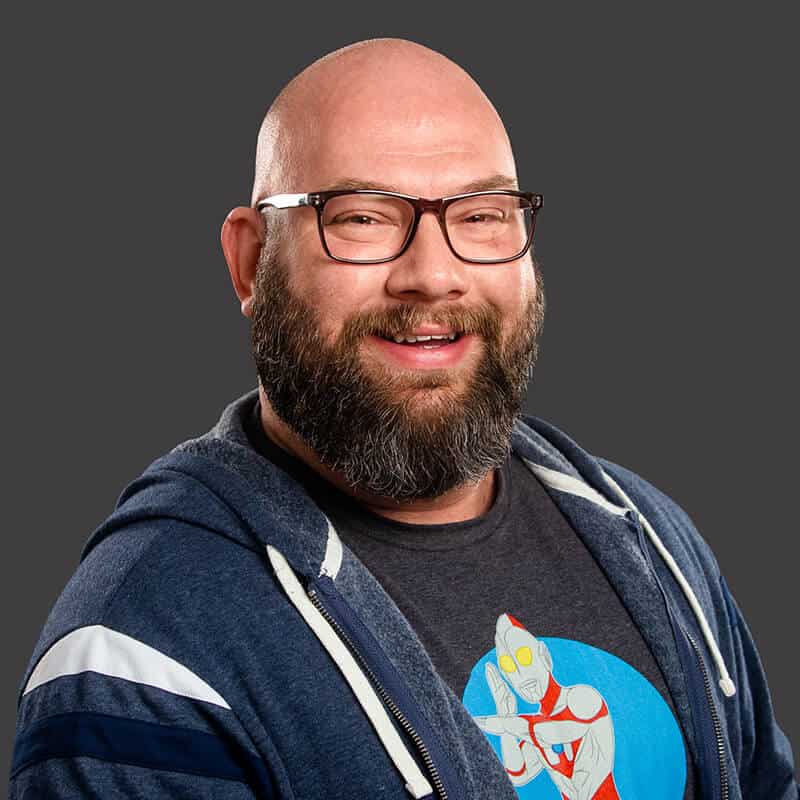 Jeff Cohen
Hive Digital SEO Expert
Jeff works with clients to understand their goals and challenges and provide strategies for online marketing programs, including SEO, paid search, and content strategy development. He conducts analyses to provide insights into online competitors, search trends, and SERP landscape, meeting with clients to review updates on measured KPIs and new opportunities.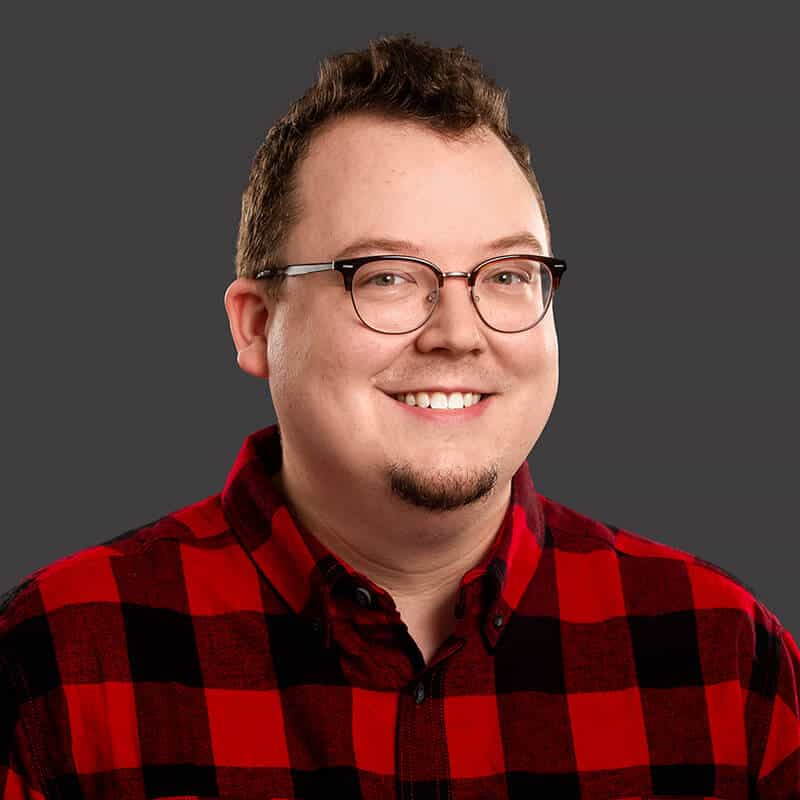 Tripp Hamilton
Hive Digital SEO Expert
With an in-depth knowledge pertaining to e-commerce clients working on WordPress, Shopify, and other CMS platforms—and a great deal of experience in areas of manual link penalties, local SEO, natural link acquisition strategies, and content optimization/strategy—Tripp has been working in digital marketing since 2012. He is a Senior SEO Consultant with Hive Digital, where he works to ensure the best focus and care is given to each client.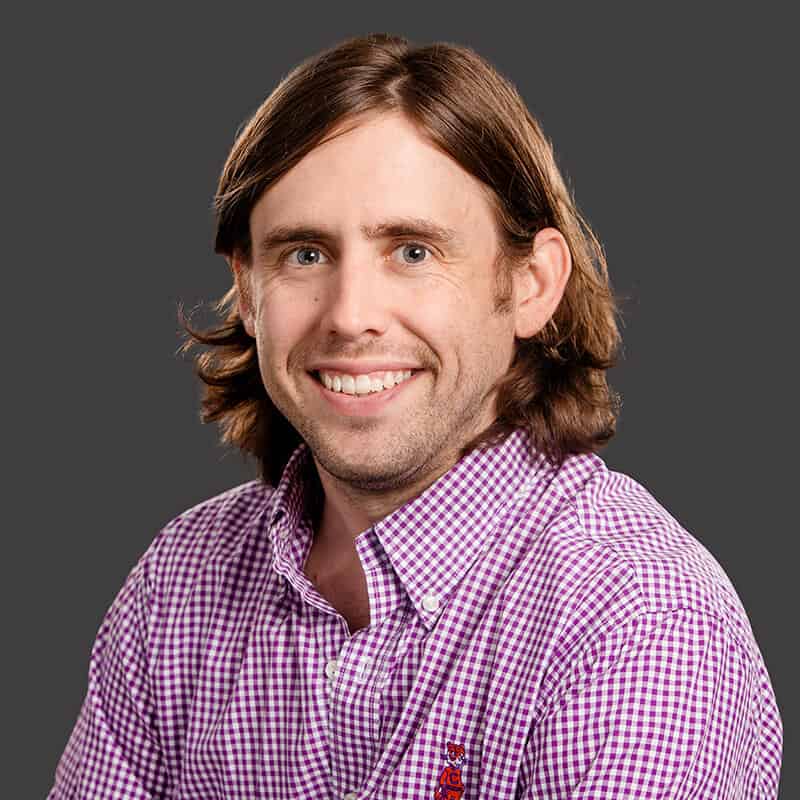 Fred Dees
Hive Digital PPC Expert
Fred graduated from Clemson University with a degree in Marketing. He has lived in many different locations, from Charleston, SC to Aspen, CO to Asheville NC and two stints in Raleigh. Fred has worked in sales and advertising in many different industries, and has also logged two years as touring musician.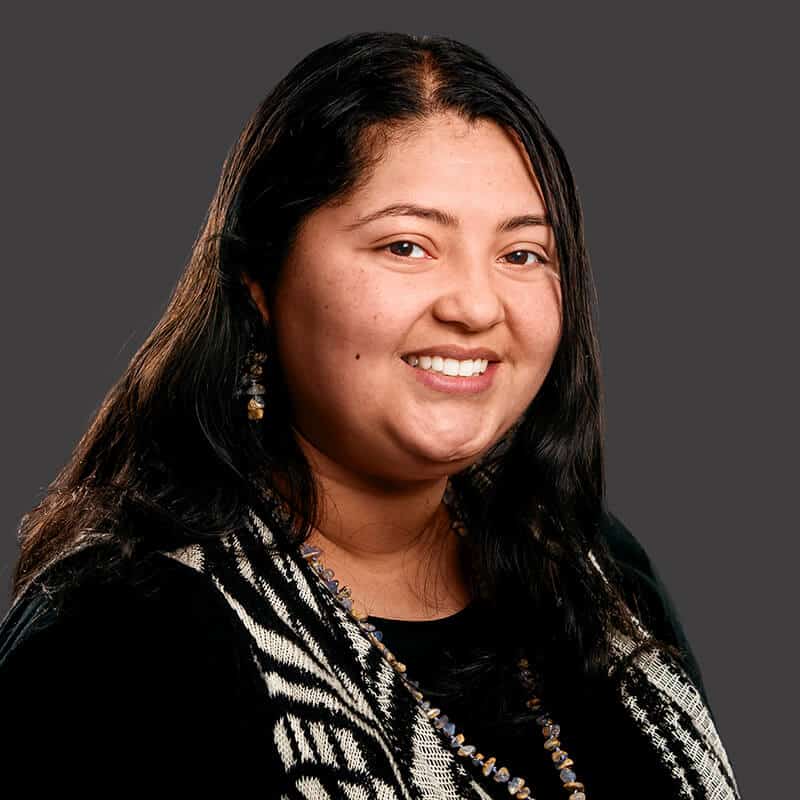 Nina Martinez
Hive Digital PPC Expert
Specializing in paid media advertising, market segmentation, website analysis, and conversion optimization, Nina leverages her professional background in both traditional and digital marketing to provide honest value to both clients and the communities they serve. She has dedicated her career to responsible marketing since 2008, and is a Senior Paid Advertising Consultant with Hive Digital.
Connect with Hive Digital for a free consultation to help you get the most out of your digital marketing.