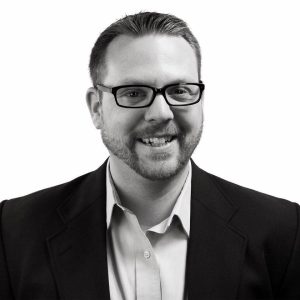 Eric is passionate about the development of special education curriculum and the role accessible technology can play in the development of students enrolled in our public school systems. As a board volunteer for his town's youth soccer organization as well as a licensed soccer coach, Eric also enjoys teaching the game of soccer for the purpose of improving health, physical fitness, character development and good sportsmanship.
Eric Lander is an Adjunct Consultant at Hive Digital and is often called upon for assistance with technical site reviews and his expertise with onsite SEO strategies. Eric has been actively involved in the search engine optimization and marketing industry since 1999, when he began his first SEO firm in Providence, Rhode Island. Drawn in to Hive Digital's passion for the industry, Eric's experience includes a healthy mix of agency and in-house roles spanning across industry giants like Johnson & Johnson and AutoNation down to small businesses and sole proprietorships.
With a knack for sharing his perspectives on search engine optimization, Eric built his career by serving as an Associate Editor for Search Engine Journal while writing more than 1,000 articles for leading publications across the paid and organic search marketing industries. Eric is recognized as an industry veteran and since 2004 has made appearances across a number of industry conferences including Search Marketing Expo, Affiliate Summit, Search Engine Marketing New England, and many more.
When Eric isn't optimizing websites, he spends his time with his wife and three children, coaching and volunteering for his local youth soccer organization and supporting his favorite local sports franchise, the New England Revolution.
You can reach Eric via any of the following:
Email: [email protected]
Phone: 919-459-1088
LinkedIn: linkedin.com/in/ericlander
Connect with Hive Digital for a free consultation to help you get the most out of your digital marketing.